4th Angel Needs Your Support
At 4th Angel, we help anyone affected by cancer to receive peer support, improving quality of life and providing meaningful survivorship. We can't do it without you. We need your support to help fund the unparalleled advocacy and innovative programming that we provide through our 4th Angel website and caregivers. Please join our efforts in making sure everyone recieves the peer support they need for years to come.
4th Angel Mentoring Program
Cleveland Clinic Taussig Cancer Center
9500 Euclid Avenue/CA-53
Cleveland, Ohio 44195
Please make check payable to: 4th Angel Mentoring Program.
---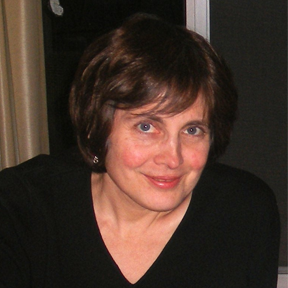 In loving memory of Judith Azcarraga Wolfe
Support for 4thangel.org was made possible by a generous gift from Robin Richmond, in memory of his courageous wife, Judith A. Wolfe. Judith was born in Henderson, Texas and was a dedicated finance and real estate professional. In 1996, she became a resident of Cleveland, Ohio where she served on the leadership team at Forest City Enterprises. Judith was known for her warm smile, generous spirit, and charm. She was a friend to everyone she met and lived every day as if it were her last. Despite a long and difficult, ten-year battle with colon cancer, Judith remained joyful and was an inspiration to all who had the privilege of knowing her. She strove each day to be a model for how to live and thrive despite a cancer diagnosis. Judith was also a tireless mentor and brought many people under her wing. She truly valued her role as a mentor and served others through her wisdom, guidance, and friendship. Every person she touched is better for having known her. Judith's warm heart will live on in each connection that is made by the 4th Angel program, and each cancer patient who finds hope in the counsel of their 4th Angel mentor.
---